FILMOTECHNIC AND FREEFLY CERTIFIED OPERATOR
Miguel Can operate any remote head from Filmotechnic (ex: Flight Head V, 3, Compact, Apex, etc.) , Freefly Systems (M?VI PRO, XL), Arri, Varizoom and more. Miguel is a Member IATSE 667 and AQTIS
What is a Remote Head System?
The remote head has given directors and directors of photography literally thousands of new possibilities when it comes to camera movements, since it can do stuff that was previously impossible, such dutch head movements, endless spinning on each axis, aside of extremely precise tilt and pan moves. It is and will be a really powerful and versatile tool, that aside of its upfront high costs, can at the end of the day save time and money to the production by making easier and faster, after the initial set up, to move the camera and/or put it in positions that would be extremely hard and dangerous to reach with other kind of grip, not to mention that the operator will not need to be by the side of the camera so it is also a better solution safety wise. Together with a Russian Arm, technocrane or even a standard crane, the remote head is a key feature that can make the difference between a perfect shot and a bad one.
FILMOTECHNIC SYSTEMS
The Flight Head's unique 3 or 4-axis gyro-stabilized design eliminates all bumps & vibrations resulting in an extremely smooth and stable picture (10 – 500mm film lenses).
The Flight Head V (FHV) provides complete control of the camera and lens functions.
The FHV is operated via joystick or hand wheels.
Besides its specific role with the Russian Arm the Flight Head V is the perfect head for: Super Techno Cranes, Shock Absorber, Camera Cars, Chase Cars, Boats, Remote Dollies.
FREEFLY SYSTEMS
The M?VI PRO (Digital 3-Axis Camera Stabilizer) is the most advanced camera movement system ever created.  It offers industry leading performance, flexibility, and ease of use.
M?VI Pro is a lightweight, portable system that allows users to create world class production quality video content quickly and easily.
For details or for more videos visit :
---
FEATURE FILMS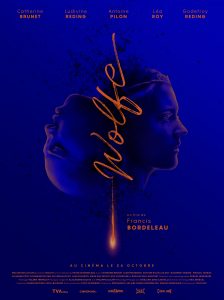 ---
TV SHOWS